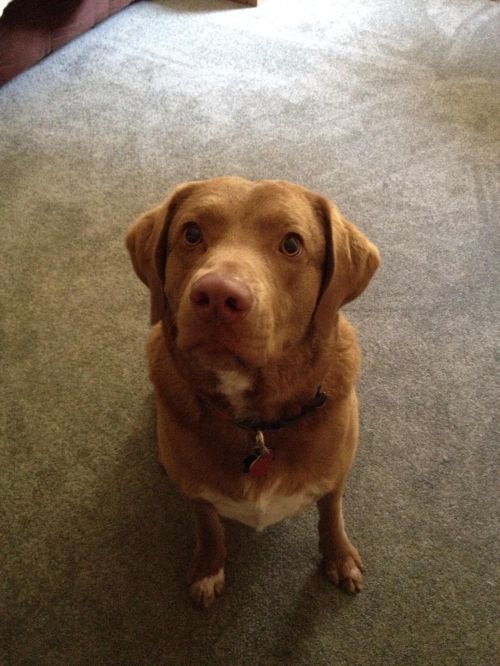 Hi Folks!
They call me Boogie Buddy! They tell me I'm a real "cuddle bug".
I'm neutered and up to date on all my shots. I'm also housetrained.
I was 2 years old in April, but due to some changes with my people I need to find a new family to care for me and love me.
I love kids and other dogs. However, I had a run in with a car and had to go to the hospital, so my wish is for a home with a fenced yard. Yes, I limp, but it doesn't slow me down in the least. I want somebody to play with me and throw Frisbees or balls for me. I'd also like a home where someone was home most of the time 'cause it's kind of trying being left alone and crates just aren't my thing.
As for commands, I understand sit, down, shake, roll over, high five, go to bed, and time out. I'm eager to learn new things and new commands.
To contact me just ask for Boogie Buddy at the Humane Society of Union County, Inc., in Monroe, NC. The telephone number is 704-283-9126 or email me at HSUC@hs-uc.org.
Hi there folks!
My name is Brunton!
They say my birthday is April 16th, 2010. I'm young and eager and love living life! They just call it exuberant!
I think I'm charming, they think I'm a clown! One thing for sure, when I go outside with my play group I'm always ready to play!
Hey, I'm temperament tested, microchipped and current on all my vaccinations. What more could you want?
Want to meet me?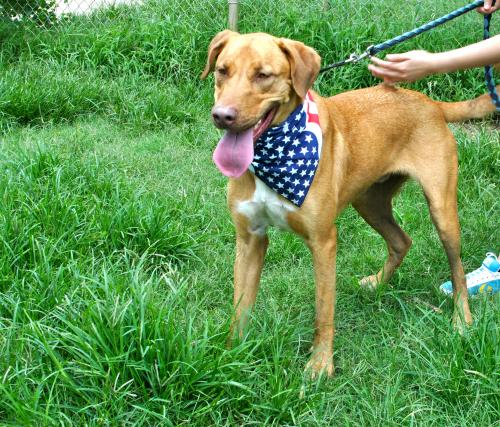 Ask for Brunton, Pet ID 024D041611 at the CSRA Humane Society, Inc., Augusta, GA. You can telephone (706) 261-PETS or if you prefer email me at info@csrahumanesociety.org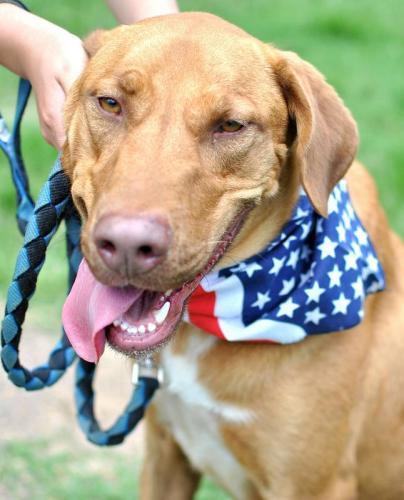 If you can't adopt me, perhaps you can help sponsor me.