Hi Y'all,
Sometimes rescues just don't have time to determine a dog's history. Sometimes the dog is just close mouthed, not talkin' about his past…
Todays fella needs a Forever Homes and/or Sponsors. However he is certainly talkin' about himself.
Andy is listed as a pure bred Chessie.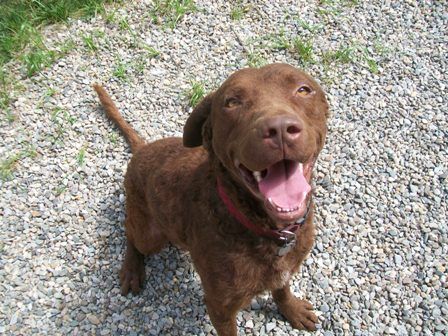 Hello, I'm Andy! Nice to meet you. I'm currently living at Homeward Bound Animal Welfare Center in Middlebury, VT.
I listen well and am eager to please as well as being smart. I can readily learn whatever commands you'd like to teach me. I'd love to go to school with you so we could learn to work together and bond.
Since I'm a young adult I have LOTS of energy. I love playing fetch and would make a great hiking or jogging partner! The more exercise the better!
I'm already house trained, neutered and up to date on all my shots.
I prefer a home as an ONLY pet. I'm really interested in cats and very jealous of other dogs getting attention. School would help me here too.
I'm considered a special needs fella because I am also on a special diet. I have skin allergies so the special diet helps me to feel and look my best!
I also have a bit of separation anxiety in new surroundings. I wish my new family to be around during the day or have a job where I could go to work with you.
You never have to worry about me going far. I am sweet, loving and loyal and love being beside you.
Please, please come meet me! Once you see what a wonderful, handsome fella I am, I know you'll adopt me! Please…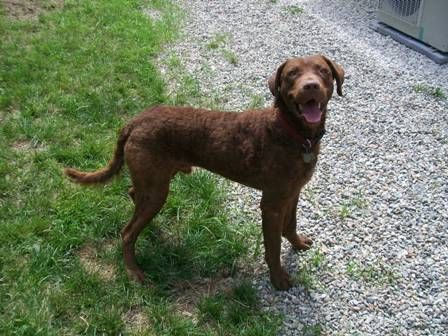 Contact information for me:
Homeward Bound Animal Welfare Center
236 Boardman Street
Middlebury, VT 05753
Phone: (802) 388-1100
Email: info@homewardboundanimals.org
Thanks for takin' the time to listen to Andy and his needs. Are you lookin' for a perfect fella? If you want a constant companion whose only desire is to please you, Andy is your fella!
Y'all come back now!
All information and photos are courtesy of Petfinder.com and Homeward Bound Animal Center.