Hi Y'all!
Up in Columbus, Ohio there is an organization called Pets Without Parents. One of their pets is a curly haired gal named Serena.
A cute Chessie mix about 5 years old and approximately 50 pounds, Serena has had more than one litter. She was turned in when her last litter was born. Now that the pups have been weaned she's looking for a home where she can be the special pup.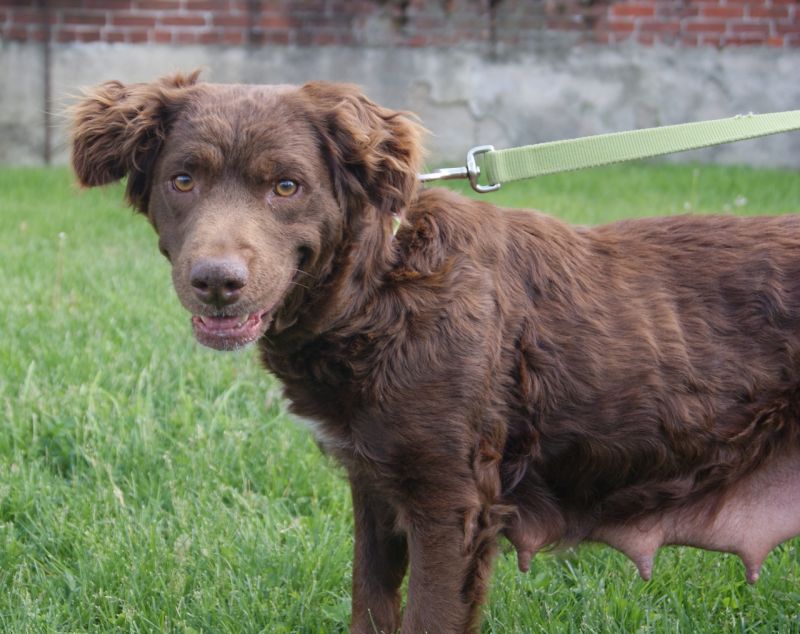 Look at that smile, folks!
Serena is house trained and gets along well with other pets.
The fee to adopt her of $160 includes her spay, initial vaccines and deworming, and heartworm testing.
Visit www.petswithoutparents.net (here) for more info on how to adopt this pet. Complete an application online or at the shelter!
(all information and photo are courtesy of Petfinder.com and pets without parents)
I'm joining up with Tuesday's Tales to help Serena find a home!
Y'all come back now!