Hello! My name is Cinnamon.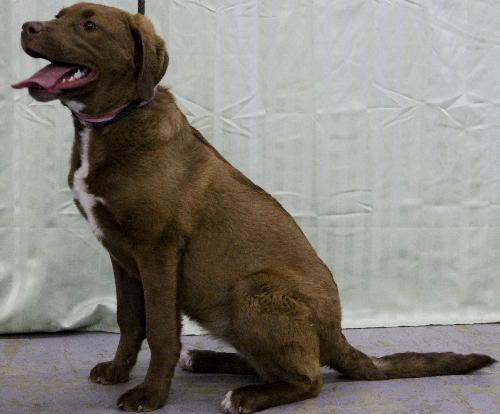 Like lots of dogs the past few years, my family moved away and didn't take me. I wandered away from my foster home and got picked up off of the streets.
I'm house trained! Well mannered…and understand basic obedience. I like to play with dogs and don't mind cats. I'm very loveable and a really "adore" children.
I do hope you are my forever family. If you aren't do you know someone who would love me too? If you are, or do know someone, the following is my contact information:
Green Hills Animal Shelter, Trenton, MO
You can telephone me at: 660-359-2700
If you prefer use email: greenhillsanimalshelter@hotmail.com
Picture and story courtesy of Green Hills Animal Shelter and Petfinder.com