Hi Y'all,
It's me, Hawkeye. It's Thursday again. You know that there are many great dogs available on Petfinder that are listed with no personal information. This can be for any number of reasons, but often it is because they are in busy shelters and no one has time to discover anything about them. Today I want to introduce y'all to several.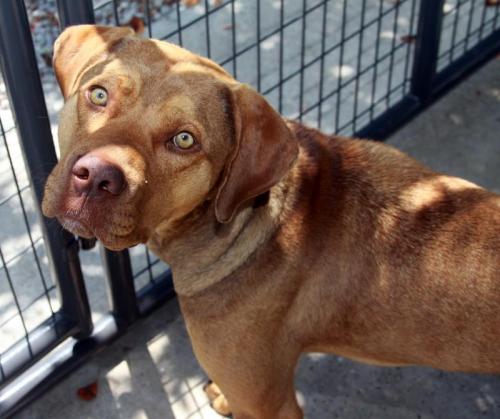 J Crew - listed as urgent - Has a Pit Bull/ Chessie mix appearance. J Crew is a 66lb adult male approximately 3 years old. He was picked up as a stray on May 19th. It is uncertain if he is housebroken or whether he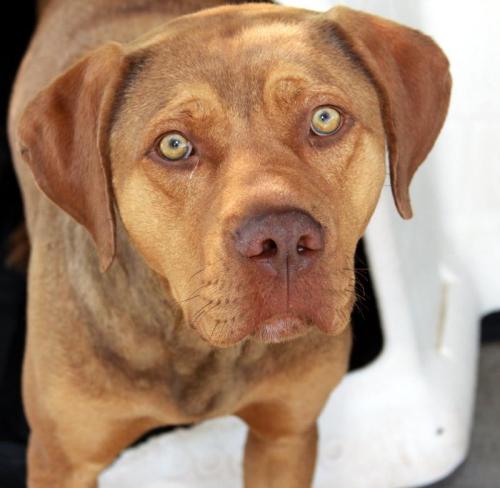 likes cats. He could be tested with cats if requested. He is good with other dogs.
J Crew is located in Bowling Green, Kentucky. Contact at Warren County Humane Society, telephone 270-783-9404, email contact: LorriC143@aol.com
The next dog is a
Chessie mix female called Kaluha. There is no information about weight or sociability. Kaluha is located in Conway, South Carolina at the Horry County Animal Care Center.
The telephone number at the shelter is 843-915-5172.
You can email about Pet ID 16246358 to:
Our third dog is listed as a Chessie Lab mix but
reminds my Human of a Doberman. This is URGENT. This sweet dog, which came in as a stray on April 30th, is in the garage area and they are going to put the euthanasia date on him.
This cutie is called 305 Cherokee.
Cherokee is located in Youngstown, Ohio at Mahoning County Dog Pound.
If you are interested please contact by phone @ 330-740-2205 EXT 2 to adopt this precious dog.
Email is: caninecrusader@yahoo.com
If you are interested in one of these dogs, or have rescue contacts and can help one of these sweet dogs please don't delay!
Click on any picture or dog's name to go to its Petfinder page.