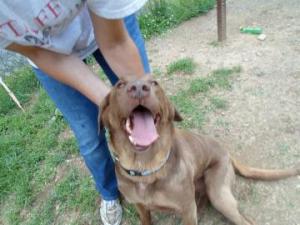 Here I am, in doggie jail, 'cause I was found vagrant…stray for you pawed readers. They call me Hope. Maybe because I love everybody and everything…other dogs, kids…
I'm housetrained. I'm also spayed and up to date on all my shots. Since I'm estimated at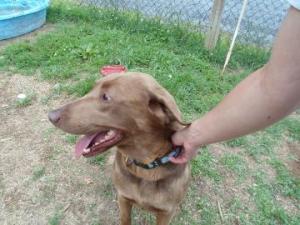 being about 5 human years of age, there aren't a lot of vet expenses beyond my annual check up.
Don't I sound like the ideal gal to you?
You can contact me at Canine Rescue of Central PA Inc. which is located at Dillsburg, PA The telephone number is 717-232-1644 and the email address is smyersjennifer@gmail.com
Click here or on my name, Hope or my pictures to go to my Petfinder page.