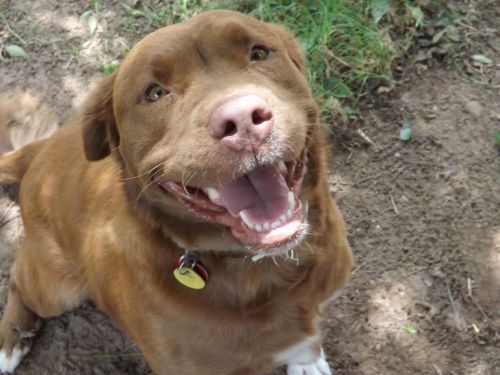 Hello there. They call me Peanut.
Not a very girlish name is it? But they think it suits my personality. I'm a retriever mix…they think maybe Chessie…I don't really know.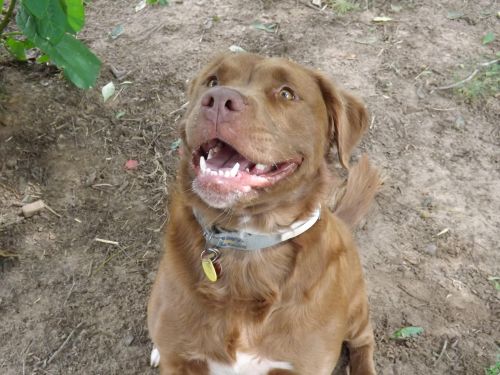 I'm a really happy, playful girl who loves to learn and to fool around.
They say I have a great smile and that I'm really laid back.
Do you want to know the best part? I'm housetrained, crate trained and leash trained. The plus is that I'm going to school…obedience school. I love it.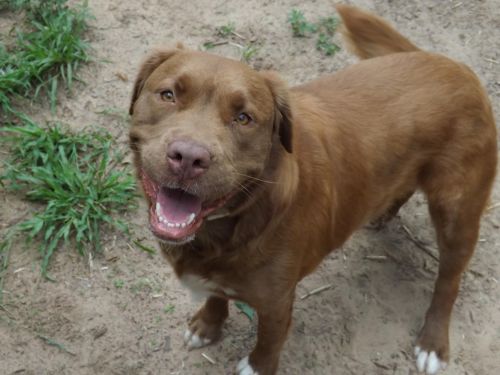 If you have another pet, I'd like to meet them first. I get along with others, but if I'm going to be best buddies, I'm a wee picky.
Don't worry, I'm already spayed too. Plus I've had all my shots.
If you'd like to contact me, Peanut, I'm in Elgin, TX at the Dogtown Ranch Sanctuary, Rescue & Rehab Center. You can call me at 979-826-2480 or email me at ebby_sarg@yahoo.com
Dogtown will not transport. You must be in driving distance of Elgin in order to adopt. Like most no kill shelters, Dogtown depends on donations to continue offer a haven for abandoned animals, large and small.