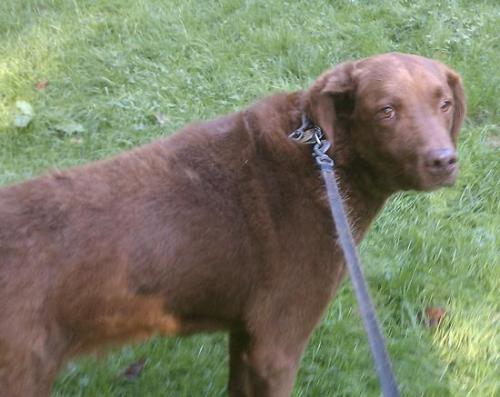 Or maybe a Hershey Bar?
Yep, that's me. I'm a Labrador, Chessie mix. I lost my loving mistress when she went over the rainbow, or whereever pi-peds go…
I'm searching for a special someone to fill the giant void in my heart.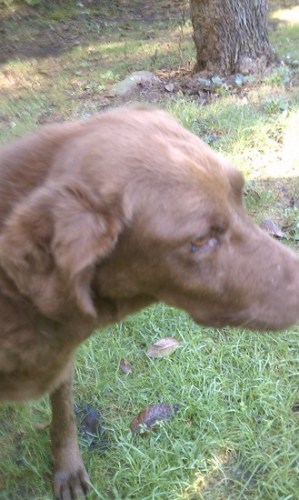 Right now a kind Shepherd and Pitt Bull are sharing their home with me. We walk on a leash together. I get to swim sometimes, but only from a leash. I love to swim.
I'm eating Iams Large Breed dog food. They say I need this food.
I won't bark or chew your stuff up. I'm eager to learn and please you. I'm neutered, housetrained and up to date on all my shots.
You can reach me by telephone or email at:
440-967-361 or email: mparke11@aol.com
I'm at Saint Francis Animal Sanctuary, Inc., Vermilion, OH.
I'm known as Hershey Kiss, Hershey Bar or Hershey Pie.