Hi Y'all!
It's time to introduce another special gal in need of lots of love and attention…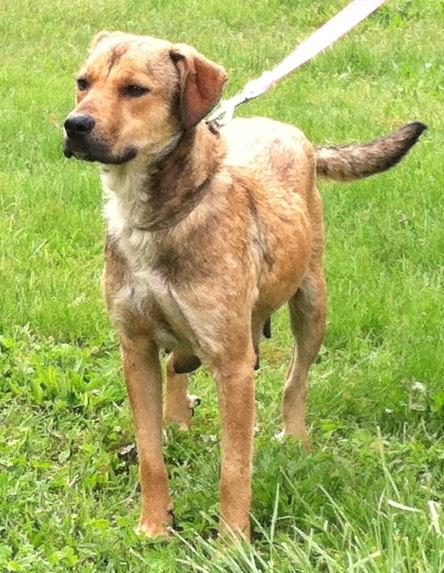 Hi! My name is Danika. For some reason my human family left me here at animal control just because I had puppies. They left my pups with me too. At nine weeks the nice people here found homes for them…but no one has wanted me…so I'm still here in doggie jail.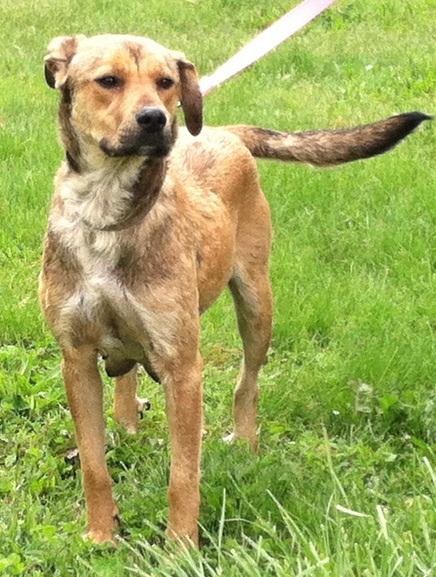 I just want a loving home. I love puppies, even the ones who aren't mine. I don't want to have more pups though; I want to get on with my life. I get along with all nice dogs. I would love to have a family with children so that I could have someone to play ball and stuff with me when you are busy.
The volunteers said to tell you that I am housetrained. I love to go for walks! I'm so excited when I see the volunteer coming with a leash!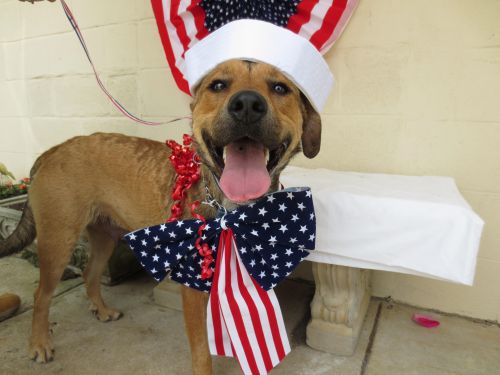 I don't know what breed I am, but they think I might be a Chessie mix. I do love to focus on the birds that are in the grassy field where the volunteers take me to walk.
So my wish is for a loving family who wants to give me lots of love and attention. Are you that family? or do you know that family and can tell them about me?
My contact information:
Campbell County Animal Control and Care, Rustburg, VA
Please call there: 434.821-4416. Hours are from 12 to 5 on weekdays and 11 to 4 on Saturday.
Or use email • info@friendsofcampbellcounty.org
Photos and information courtesy of Petfinder.com and Campbell County Animal Control and Care. Click on photo or name to go to Petfinder page.