Hi Y'all!
Time for Tuesday's Tails blog hop hosted by Dogs N Pawz and Talking Dogs. This is the blog hop that features shelter pets.
Sorry, no photos of me today. However, you might want to take a quick look at one of my posts showing my physique. I'm 8 years old. Or stop off at 2browndawgs and check out Thunder; he's the same age I am.
Now, use your imagination! This is Fitch! He's the same age as Thunder and me.
He's 115 lbs and 8 years old. He's spent most of his life outside and in a kennel. He's house trained, but he needs help with walkin' on a leash and manners.
Unfortunately, he's NOT in a no kill shelter, so he needs to find a loving home soon or a rescue.
Can you imagine what a happy good lookin' fellow this boy could be? Imagine him living in your house and able to pal around with you, learning new things and being active like I am! If he loses that weight, he'll be a new dog!
The shelter says Fitch was surrendered by his owner because his family had moved into a new home that would not allow Fitch to live outside.
The shelter is hoping Fitch can find a home that will make him part of their family. Chessies like to live inside with their people. Chessies worked hard and then came home and lay in front of the fire. In the olden days you could always find a Chessie by his master's side.
He is a dominant male and gets along well with female dogs. He is not cat-friendly. Also, since he is so large, they don't recommend he be adopted by a family with small children.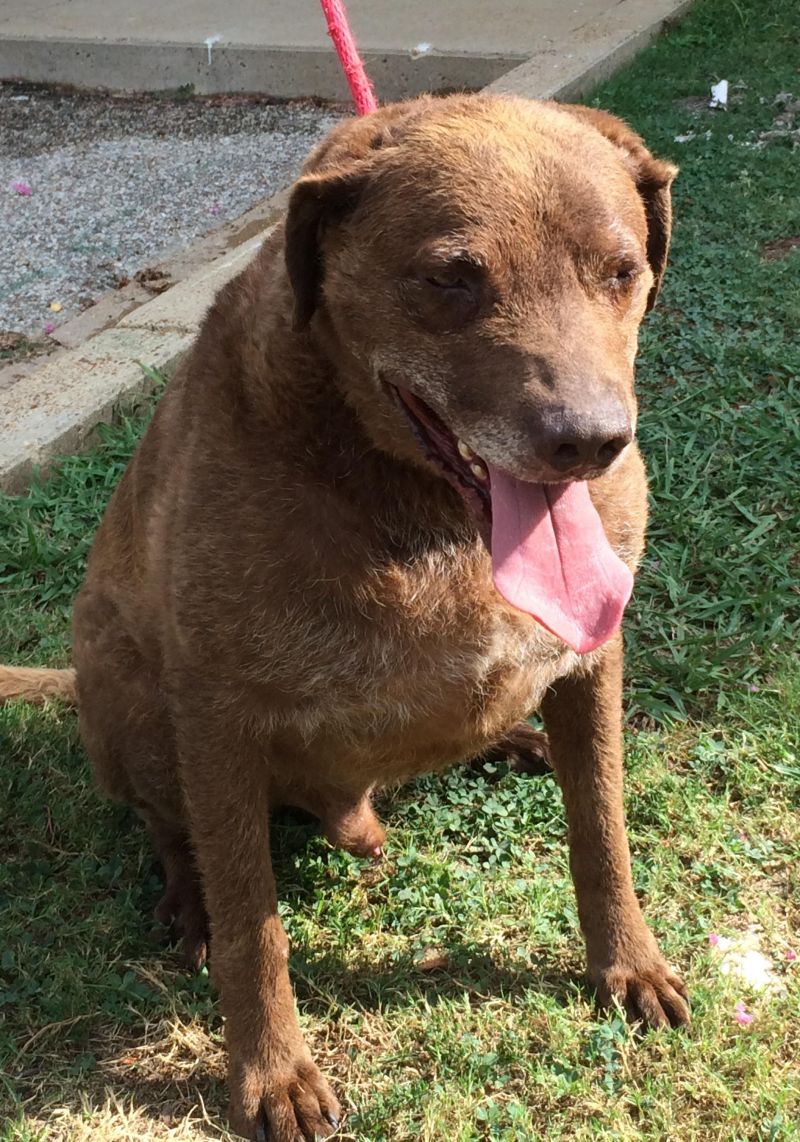 Meet Fitch at
7700 Southern Ave.
Germantown, TN 38138
Prefers a home without: Cats, Young Children • House trained • Spayed/Neutered • Special Needs • Shots Current
All animal adoptions are $80. For dogs, this includes the first series of vaccinations, deworming, spay/neuter, heartworm testing and heartworm preventative.
(All information and photos courtesy of Petfinder.com and Germantown Animal Shelter)