Hi! I'm Haylee, a 5 year old purebred female Chesapeake Bay Retriever. I am a very healthy.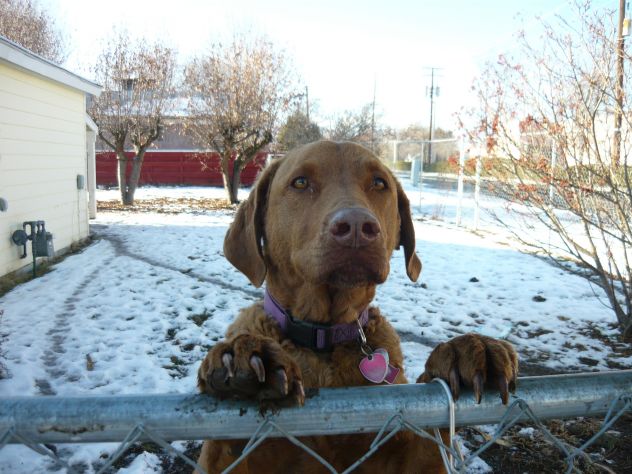 "I have been living with my best friend who is unable to care for me any longer. I was chosen to be her companion about 3 years ago and to help her around the house. Today was a sad day for both of us as we parted company."
I'm house trained, and good with commands. I'm looking forward to learning new commands and words from a new family.
I've never learned to walk on a leash. I'd love to go to school with you so I could learn things like that and we could bond together. I have been somewhat isolated from other dogs because of my job, but would like to learn to meet, greet, be social and able to play with dogs once again. School would be a good place for me to learn all those things.
I like a fenced yard when outdoors because I love to chase cats, squirrels and rabbits. I want to be inside with you at night, but love to play fetch outdoors. I don't bark at passing people when I'm outside, but I will bark at other dogs.
I love to swim and will retrieve a stick as long as someone will throw it. I am not a hunting dog. I love riding inside the car. I won't ride in the back of a truck or pickup.
I am already micro-chipped,vaccinated and spayed. All I need is a new home. I'm good with children, but not toddlers as I am too big to play with them.
I am afraid of thunder and lightening and that is probably why I ended up in a shelter in the first time.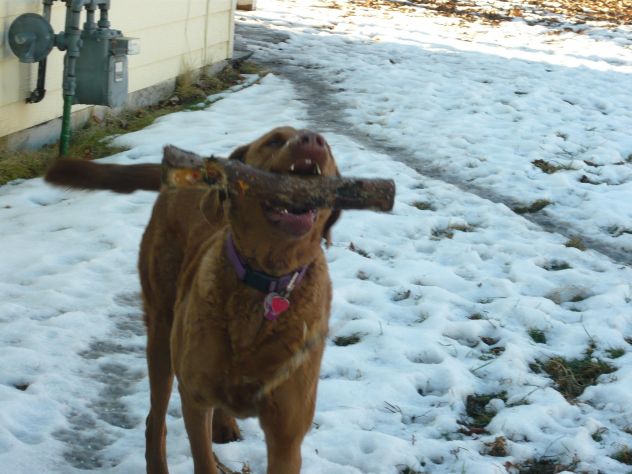 To meet me please call Carmen at 541-519-4530 or Best Friends of Baker at 541-519-7397.
PO Box 183
Baker City, OR 97814 US
(All information and photos courtesy of Best Friends of Baker, Inc and Petfinder.com)