Hi Y'all!
Are you looking for the perfect companion? Are you like my Human and no longer have time or want to go through the puppy chew it up stage?
Would you just love to have a dog, but want one like me with perfect manners?
There is no good reason this fellow shouldn't have been adopted!
This fellow is Rusty! He's the one for you! The perfect dog!
He'll keep you on an exercise schedule then be content to come home and lounge the rest of the day away.
Listed as a Chessie mix, he's suspected of being a Heinz 57 breed about 2 to 3 years of age.
Now, let's hear from Rusty himself!
I was rescued by this place called "Forgotten Dogs Rescue". They rescued me from Humane Society of Central Washington on December 17, 2013. It's now 2015 and I'm a graduate of Coyote Ridge, an exclusive training school.
It's not a place just anybody can go to school. We go live with our handlers. We have to be good companions to them, 'cause they're in jail.
I'm now living with a foster family. They say I'm a wonderful companion, so I just don't understand why no one wants me?!
I'm so glad Hawkeye offered to feature me on Tuesday's Tales. Maybe it will help me find a forever home of my own.
Thank you, Rusty.
Rusty is a little nervous around children, so his rescue recommends he be in an adult home.
He's fine with people he knows, especially women. However, his foster says he's a bit timid with strange men, but all he needs is an introduction. Don't forget he was trained by men at boarding school.
He seems to get along and enjoy playing with all size of dogs.
If you, or someone you know, are interested in adopting Rusty, click on his name, any photo or (here) for more information.
Forgotten Dogs Rescue Seattle, WA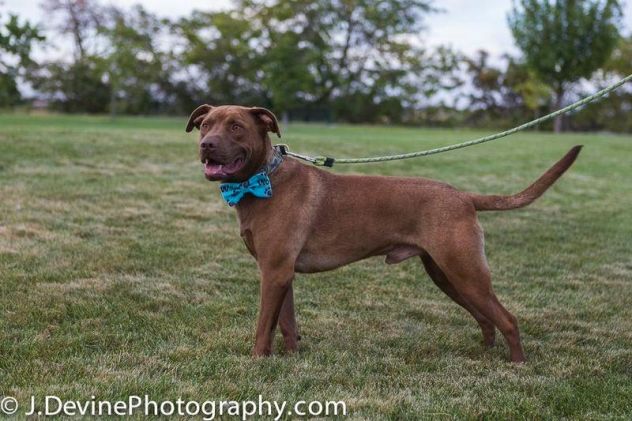 Read below for quotes about Rusty from Forgotten Dogs Rescue Seattle, WA 98109:

"Rusty will be the greatest lifelong buddy you could ever ask for. Please contact us if you're looking for a new addition to your home- he's truly a sweet boy!
Ridge Dogs have a $250 adoption donation.
All of our dogs come to their adopters spayed/neutered, vaccinated, microchipped, dewormed, and flea treated as needed.
If you are interested in adopting Rusty, please go to our website www.forgottendogsrescue.com to fill out an adoption application, or email forgotten.dogs.rescue@gmail.com for more information."
**ABOUT THE RIDGE DOG TRAINING PROGRAM**
The Ridge Dog training program is a wonderful program that brings inmates and rescue dogs together to give both a second chance.
Rescue dogs that are in need of training, socialization, or just a little help on their way to finding a forever home are sent to the Coyote Ridge Correctional Facility in Connell, Washington where they live fulltime with carefully selected inmates and learn valuable social skills. Each dog is assigned three inmates, who split caring duties. One of the inmates, called a mentor, oversees the training and helps the less-experienced inmates, called handlers, develop the dog's social skills and behavior.
The ultimate goal is to provide stable new homes for previously neglected or abandoned dogs. They receive more than 200 hours of training and go through three different levels of instruction before they graduate.
Upon completing the program these dogs will be able to consistently sit, stay, lie down, come when called, walk on a loose leash and heel all on request, and have knowledge of clicker training.
The dogs live at the prison until they graduate, which can be anywhere from several weeks to several months. Once they graduate they are ready to find loving new homes.
The Ridge Dog program isn't only beneficial to rescue dogs, it's also extremely beneficial to the inmates. While the inmates teach the dogs valuable lessons they will use in their new homes, the dogs teach the inmates lessons in responsibility, compassion, and show them unconditional love. The dogs provide a new perspective on life and give inmates reason to keep a positive attitude, changing their lives for the better.
Coyote Ridge Dogs gives both inmates and dogs a second chance and a new lease on life.
House trained • Spay/Neuter • Current on vaccinations
(All quotes, photos and information above are courtesy of Petfinder.com, Coyote Ridge Dogs and Forgotten Dogs Rescue)