Hi Y'all!
I'd like to introduce Grizelda.
(Impound #[15-01-001])
She's a Chessie like me.

Anaconda, MT 59711 about 10 days ago.
Somewhere between the age of 5 and 8, she's been living in an apartment with her elderly owners. They decided to give her up since they are no longer able to care for her.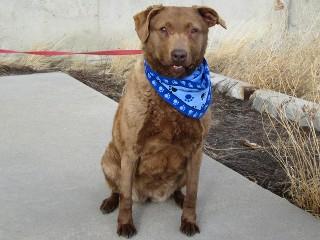 Besides balls and squeaky toys she sports hunting on her resume.
All of you who follow my blog regularly know that I'll be 9 in March and I'm still full of energy.
In the case of a Chessie, Grizelda is a great age. She's beyond devouring your things, but still has loads of energy. If you're willing to work with her regularly to expend that energy, she'll be ready to lay by the fire while you read that book.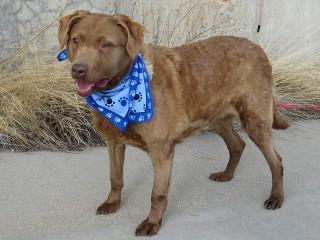 We like to be partners with our humans and help them, or just be with them.
For the adoption form go to Montana Pets on the Net (here).
Y'all come on back now.
(all information above and photos is courtesy of Montana Pets on the Net and Petfinders.com)